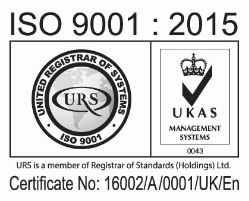 Through an oversea extensive cargo delivery network and shipping carrier partnerships, our sea freight are able to provide the clients with reliable, effective and efficient solutions for all their cargo by sea freight requirements.
Air freight is the quickest way to send goods internationally and is a vital part of worldwide logistics. Air cargo deliveries benefit from express delivery which is ideal for transporting perishable items and urgently required products.
Our land transportation services offer assurance and reliability to our customers. Land transportation services provided does not only cover for locally, but also in other countries as well.
In warehousing, we are able to cater for bonded, general and specialized distribution central. In addition, we also provide warehouse management and advisory services which are customized to meet the clients' requirements.
With excellent stevedoring partners and liner contacts we are often able to negotiate space for breakbulk cargo on board of vessels, which in turn reduces cost and improves transit times, reliability and flexibility.
Backed to the knowledge and experience of vehicle logistics, adaptability to change and committed to continuous improvement, we have become a reliable partner for car importers and exporters.
We specialize in handling high value and diverse range of complex project cargo with end-to-end logistics programs that combine ocean transportation, customs brokerage, air freight, heavy-lift, special project management and inventory management.
The marine insurance policy covers loss or damage to your goods during the course of transit, be it by land, sea, air and land or combination.
As experts in the field, customs brokers help you navigate the sea, air and land of changing regulations and understand import, export and transshipment specifics related to general and particular commodities. We are highly knowledgeable in all entry procedures, admissibility requirements, classification, valuation, and the duties and taxes imposed on imported and exported goods.
YOUR CARGO EXPRESS MOVER with global connection
Consolplus Sdn. Bhd.
Consolplus Shipping Sdn. Bhd.
Consolplus Freight Services Sdn. Bhd.